ARTISTIC DIRECTOR, CONDUCTOR 
Conductor and composer, DAVID BOWSER is artistic director of the Mozart Project, which operates the Toronto Mozart Players and Toronto Mozart Vocal Competition, and music director of the Oakville Choral Society. He has conducted music for opera, ballet, film, television and the concert stage, and has performed in Canada, the United States, Japan, Belgium, France, Austria, Italy, Slovenia, Slovakia and the Czech Republic. He has been music director of the Thunder Bay Symphony Orchestra and Chorus, Brantford Symphony Orchestra, North York Concert Orchestra and Hart House Chorus. He has also served as resident conductor of the Orchestre Symphonique de Québec and assistant conductor of the Nova Scotia Opera. David has conducted the National Arts Centre Orchestra, Vancouver Symphony Orchestra, Waterloo Chamber Players, Hart House Orchestra, Cathedral Bluffs Symphony Orchestra, National Youth Orchestra, and has performed at the Nassau City Opera in the Bahamas, and the Flanders Music Festival in Belgium.
In tandem with his career on the podium, David has composed chamber, orchestral, choral and multi-media works, often finding inspiration in nature and humanity's relationship to the Earth. Recent world premiere performances of David's music include Return of Spring for clarinet and strings (Toronto Mozart Players), The Earth Spins Her Eternal Force for soprano, choir and orchestra (Oakville Choral Society), Sonata for Unaccompanied Violin (Heng Han Hou, Toronto Summer Music Festival) and A Sea Lion Symphony, a multi-media work composed for the Sierra Club Seal Society of San Diego.
David earned his Doctor of Musical Arts at the University of Toronto specializing in eighteenth-century string and vocal performance practices. He holds a Master of Music degree in composition from the University of Toronto and a Diplôme d'Etudes supérieures II (Master's Degree) in conducting from the Conservatoire de Musique in Montreal. His vocal training with esteemed pedagogue Marie Daveluy inspired a life-long passion for the voice. He continued studies in orchestral and operatic conducting at the Hochschule für Musik und Darstellende Kunst in Vienna with Leopold Hager and entered the summer conducting classes of Gianluigi Gelmetti at the Accademia Chigiana in Siena, Italy.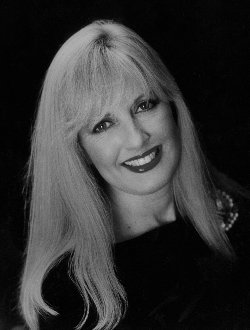 Accompanist ANNE MARIE LEONARD is a local professional pianist, organist, choral director, accompanist, artistic director for corporate stage shows, cabarets and open mic events. Anne Marie has been associated with The Oakville Choral Society from its 2005 season as concert accompanist on piano and organ, and from 2007 to present as resident rehearsal and concert accompanist and piano soloist.
Prior to The Oakville Choral Society, Anne Marie was accompanist and concert soloist with the Etobicoke Centennial Choir. In addition, she accompanies local soloists and choirs in competitions, auditions, exams, concerts and church events. Of note is a concert held in Clearview Reformed Christian Church, where Anne Marie directed and accompanied opera students from the renowned Eleanor Calbes Voice studio in a performance of several well-known opera excerpts.
Anne Marie has enjoyed long associations with schools specializing in music performance programmes, most notably The York School, a private international Baccalaureate designated school. Her roles included: private piano teacher, orchestral performance coach, vocal and instrumental accompanist, musical theater collaborative, concert accompanist, solo performer, and the string quartet arranger and conductor for a student production of The Wind in the Willows. Anne Marie is the Director of Music Ministry at St. Thomas a Becket Anglican Church in Mississauga. She has held directorships in Glen Abbey United Church, Mimico Presbyterian Church and Parkdale United Church and performs as substitute organist for services, and weddings and funerals of many denominations.
As a solo performer, Anne Marie is well versed in many periods and styles of piano repertoire, from early to contemporary. She performs at corporate and private events and coordinates, directs, arranges and performs in multi -performer stage shows. She has performed classical recitals in several local venues, and a broad range of repertoire in concerts, on television, radio, and in many nightclubs and dinner rooms throughout Toronto and the GTA. Anne Marie toured with the New Vaudeville Band through the United States as pianist and arranger. She has enjoyed many career highlights. On one most memorable occasion, Anne Marie performed a classical concert during the inaugural luncheon at the new Mississauga Civic Centre, honouring special guests Prince Andrew and Sarah, Duchess of York. Also at the Civic Centre, she coordinated and presented a duo piano concert with David Murrell, held in the Great Hall, with a programme comprising works by Mozart, Rachmaninoff, Joplin and Gershwin. Currently Anne Marie presents theme-based intimate piano concerts; such as "Jazz Nocturne"-Piano Masterpieces from the Nightclub Era, and "En Plein Air"-Narratives of Nature. 

2023-2024 BOARD OF DIRECTORS
SANDRA LITT, President
VIRGINIA FLETCHER, Vice-President
IRMA GONZÁLEZ, Secretary
SUSAN CHAN, Treasurer
BARBARA NIXON, Concert/Publicity Manager
MIRIAM LEA-CLARKE, Member-at-large
DEBORAH MACLEOD, Librarian
CHARLOTTE SANDERS, Librarian
CHRISTINE VERNON, Member-at-large
DAVID BOWSER, Artistic Director, Ex-officio Member 

CHRISTINA LITT BELCH, TDT Professional Training